This may "knot" be an essential knot but barrel knots add beautiful details to macramé projects. (I'm a sucker for puns and dad jokes…forgive me.)
Barrel knots are used for flowers and for cat hammocks (adding knots for cats to play with) and mostly found to add detailing and decorations to projects.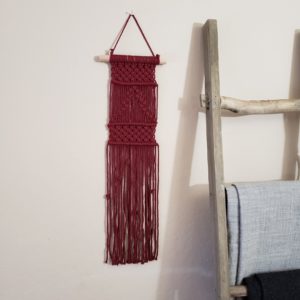 In this guide, I used a standalone cord but you can always create these knots on the project cords. These knots use up about 7 times the knot. (1cm knot will use 7cm) so plan your cord measurements acCORDingly.
These knots would go well on the bottoms of the heart pattern. Share your projects with me on Instagram and use tag #easypeasymakers